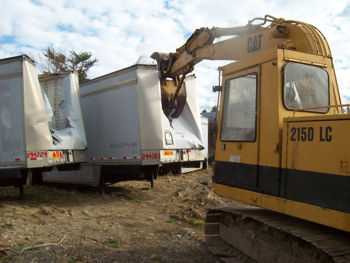 Select Dismantling Corp. offers fleet owners an efficient solution for end-of-life and retired mobile and/or fixed assets. In a world with increased liability and lawsuits, Select Dismantling Corp.'s documented destruction of companies assets has been used by the world's largest package delivery company for the past ten years limiting their exposure to liabilities with great success.
Select Dismantling Corp. will document your fleet destruction and forward pictures along with any pertinent information. We can also work with a representative of your company to witness destruction at your site or our facility.
If your company has anything from locomotives and railcars , over the road trucks and trailers, the smallest fixed asset to a fleet of airplanes, we put our disposal plan in place. 100% Green Recyling is always our target! Unique and complex projects world wide are always welcome!